Graduate Studies Archives
By
on November 15, 2013 10:40 AM
Technology has infused education, and teachers have at their fingertips what is sometimes overwhelming array of choices in software, mobile apps and web-based resources for teaching and instruction. This year's SSU Teacher Technology Showcase provides the opportunity for both new and experienced teachers to share what technologies they are using and demonstrate how they are using applications to more fully engage students and impact student learning. This year the School of Education has partnered with the Sonoma County Office of Education to make this event, now in its third year, bigger and better than ever, with 40 presentations and interactive displays. The event will take place on Thursday, December 5 from 5:00-7:00 p.m in the SSU Cooperage and is free and open to the public (parking on campus is $5.00 per car)
Dr. Carlos Ayala, Dean of Education says that the Showcase represents two very important movements that will have a broad impact in the North Bay education environment. "First, it represents the collaborative nature of education agencies, non-profits, community agencies, and businesses working together to accomplish change," said Ayala. "Second, it represents the latest in educational technology innovation." The School of Education is reaching out to strengthen partnerships in our region, share ideas and leverage resources to innovate and meet the needs of our public schools. This year KQED, Edutopia and Google will participate in the fair.

The showcase has continued to grow each year both in attendance and presentation numbers. "Last year, there were 150 people in attendance and 26 presentations from both pre and in-service educators," said Assistant Professor Jessica Parker. "This year, we expect 250 local educators, administrators, and campus community members to attend to experience 40 presentations from our teacher candidates and alumni of our program that are working in local schools."
Thanks to this year's partnership with the Sonoma County Office of Education, this year's fair will also incorporate a unique and interactive "Digital Sandbox" and experiential Maker Space. The Maker Space will offer attendees hands-on opportunities to hack a laptop with MaKey MaKey, use play dough to conduct electricity via Squishy Circuits, and create Blinky bugs. "This is all part of the School of Education's effort to promote the Maker philosophy and learning," said Parker. "Additionally, local educators will demonstrate how they have integrated Maker culture into their classrooms."
"The goal of the Showcase is to highlight how educators are creating better learning environments for students through the integration of technology," said Ann Steckel, SSU's new Director of Educational Design & Curricular Innovation. "The School of Education is always excited to bring educators and community members together to support local teachers, administrators, and faculty to discuss their work." Since coming to SSU this semester, Steckel has been working to bring faculty on SSU's campus together to strengthen pedagogy and support one another for more collaboration and innovation in the realm of teaching. Helping faculty develop and share ideas for effective use of Moodle and other online tools are one part of that work. Although the Showcase centers on Preschool thought 12th grade instruction, the event can help university faculty think about the way they incorporate technology into their college level courses.

Read here about the success of the 2012 tech showcase
Planning to come this year? Tell your friends! Share the event on Facebook!
By
on November 1, 2013 12:38 PM
Today Sonoma State University welcomes the California Reading Association's Annual Professional Development Institute, Literacy: Passport to the World! to campus. This two-day conference is the premier event for literacy professionals in our state. Mendocino County Special Educator Nancy Rogers-Zegarra, one of the organizers of this year's event noted that she is "excited that the conference will act that this year's conference will be held on a university campus so that K-12 and University educational leaders can meet and learn together and form partnership for future work. The North Bay International Studies Project and the School of Education have been wonderful partners in encouraging collaboration."
The Professional Development Institute offers over 60 sessions, focusing on the Common Core, the new California English Language Arts/English Language Development (ELD) Framework, reading comprehension, writing, early literacy, the new ELD standards and techniques for teaching English learners which are issues and challenges our schools and districts are currently facing.
The conference features literacy leaders, educational experts, and award-winning children's authors. These sessions will provide the latest researched based strategies for teachers, librarians and administrators, who are transitioning to the new Common Core State Standards as well as a forum to discuss literacy issues, provoke innovative thinking and network with colleagues from around the state.
Dr. Karen Grady, Professor in the Sonoma State Reading and Language Program in the School of Education noted that while "teacher educators have been working on the ideas associated with Common Core for some time--this is a unique time of transition which provides the opportunity for educators to re-imagine what we have been working on all along."
Dr. MaryAnn Nickel, Sonoma State Professor of Reading and Language emphasized this transition must be grounded in literacy research. Educators must "meet the needs of all learners, and as we move to interpret Common Core standards into practical applications, we need to stay true to sound literacy theory as both our anchor and our path forward." The CRA, with this professional development conference provides this anchor, and offers educators a hub for collaboration and communication on literacy education.
Speakers include internationally respected researchers, including:
Regie Routman, an internationally respected educator and author with more than 40 years of experience teaching, coaching, and leading in diverse schools across the U.S and Canada.


Nell Duke, an award-winning literacy researcher and professor of Language, Literacy, and Culture at the University of Michigan
Linda Dorn
, most well known as the primary developer and lead trainer of the nationally recognized Partnerships in Comprehensive Literacy Model. She is a professor of reading education at the University of Arkansas at Little Rock, and has taught for 30 years at the elementary, intermediate, and college levels.
P. David Pearson
, a professor at UC Berkeley who lead the creation of the Literacy Research Panel to respond to critical literacy issues facing policymakers, school administrators, classroom teachers, and the general public. He also works with teachers to promote deeper learning as they navigate the new Common Core State Standards in English Language Arts.
Many SSU professors and School of Education graduate students from the Master of Arts in Education program will also be presenting sessions, and some SSU students will be volunteering to help at the conference. Speakers include Dr. Charles Elster, Dr. Karen Grady, Dr. MaryAnn Nickel and graduate student Diane Dalenberg. Professional development credit units for the conference will be available through Sonoma State University's School of Extended Education for professional educators who attend. For more information about the conference schedule and about the California Reading Association, see
californiareads.org
.
By
on October 24, 2013 4:29 PM
Welcome back to Tech Tips and Tools, brought to you by Jessica Parker. This second installment is focused on tools which allow users to post and share ideas and inspirations in unique, easy, and meaningful ways online--no need to install a thing. 
  1. 
Padlet:
http://padlet.com/
 Padlet allows you to create your own online wall, and all your students or colleagues need access to is the link that is created just for you. Pose a question or a ask folks to respond to a prompt, and then your students can respond on the wall using a combination of text, images or videos. It's basically a digital piece of paper for brainstorming, sharing, notetaking, discussing or listing ideas and comments. Padlet is already being used by School of Education faculty in their classrooms as either a brainstorming or pre-reading activity and even as a formative assessment tool like an exit ticket.  
2. 
Vialogues:
https://vialogues.com/
Wondering how to make a digital video more interactive? Vialogues is your answer. This site gives you the ability to annotate a video--it allows you to add comments throughout the video and it then time-codes those comments and hyperlinks it. Teachers (or students) can post comments, polls, or surveys to scaffold the video content and create a collaborative viewing.
  3. 
Todaysmeet.com:
http://todaysmeet.com/
Want to capture questions, ideas, and inspirations while engaged in a long activity like a (boring) meeting, student presentation, a long film clip, or a guest lecture? Create a backchannel then using Todaysmeet.com. A backchannel is a real-time form of online communication that complements live communication. An example of the backchannel includes a person presenting at a conference; this "front" person is the main speaker, and she employs a "back"channel to allow the audience to post their questions, comments, and/or epiphanies during her presentation. Todaysmeet.com does not require a log-in. Just create your own "room" and then share the hyperlink and students can post their comments in real time as the activity (in the front) continues. It's also great for collective notetaking, sharing resources, or as a brainstorming tool.  
By
on October 10, 2013 1:20 PM
In a technological age with countless distractions, where paper books are quickly being replaced by eReaders, iPads and tablets, educators are faced with one important question: how can they reignite students' excitement about reading?
School of Education alumna Diane Dalenberg has made it her purpose to find a solution to this question, attempting to spark interest while also improving literacy for students at all levels of skill and ability. Her approach focuses on working
with
technology, instead of against it, to foster more positive attitudes in young readers. As an avid reader herself, Dalenberg encourages frequent and strategic reading for the purpose of practice and enjoyment.
In 2011 Dalenberg completed SSU's Educational Leadership program, earning an Administrative Credential. She continued on to obtain a master's in Educational Leadership, with a concentration in Reading and Language in 2012.
While finishing her master's, Dalenberg coordinated the Summer Reading Academy for 3
rd
graders of Sonoma Valley Unified School District as her cognate project. Working alongside Professor MaryAnn Nickel, she designed the program at El Verano Elementary School to mirror Sonoma State's summer academy, repurposing it to shift the focus on student engagement.
Dalenberg worked with another seasoned School of Education Alumna, El Verano School principal Maite Iturri. Iturri received multiple teaching credentials, an Administrative Services credential and a Master's in Educational Administration from Sonoma State.
Together, the two created a hands-on summer program designed to foster excitement for reading and imaginative engagement. "First and foremost the goal is gained confidence and a growing love of reading...that's number one," said Dalenberg.
The structure of the program is built upon self-selection of reading material. Teachers aid students in choosing a "homerun" or "just right" book, one that they just can't put down. Not only does this allow them to select content based on their interests, but also allows an opportunity to self-assess their reading abilities by determining material that is too challenging. Dalenberg said it was challenging to find the "homerun" match for some students.
To provide greater resources, Dalenberg incorporated the use of technology through the introduction of websites and online libraries. "Our school and class libraries are wonderful," she said "but they can be limited, and don't always have the material [students] are looking for." By allowing the children access to several online libraries, they had a much broader range of material.
The selected sites also offer additional tools (such as audio support and highlighted tracking on screen) that can be very helpful for young readers. These tools create an interactive experience and help students catch their own mistakes. "They can be the judge of their own fluency, and react to their own reading, which is huge," said Dalenberg.

"I think using technology to get the kids engaged is her greatest strength," said Nickel. "Depending on the child, they may be much more motivated to read from a computer than from a book."

Dalenberg cites on her website that the greatest challenge with teaching reading is the "frenzy" to cover standards. In large classrooms, students are given less individualized instruction, so they're generally taught reading and writing methods solely in preparation for standardized testing. The benefit of the Summer Reading environment is the freedom of creative and individual growth.

The overall success was measured by student and teacher evaluations at the conclusion of the three-week program. Based on the comparison of before-and-after attitudes of self-rating and enjoyment, the results reflected an overall improvement in all categories.

The academy returned for Summer 2013, this time growing to incorporate a class of 2nd-4th graders and more teachers. In the future she hopes to include more parent outreach and instruction on how parents can keep their kids engaged at home.

"When I started my master's I had no idea what I would do for my project. It's much easier when it's like 'this is my path and these are the steps to take." She added happily, "I couldn't have imagined when I started that this is what would blossom from it."
By
on September 30, 2013 4:25 PM
Are you interested in finding a way to share your students' podcasts or listen to audio books via the web? Looking for more efficient research methods, or wishing you could annotate the web with your own sticky notes? If so, then Assistant Professor Jessica K. Parker has a few recommendations for you in this, our first of the semester Ed Tech Tips Blog post. Give these tools a try:
1.
Fantashow by Wondershare
. Customize your own slideshow from your photos or video, add some text and special effects, and then share on YouTube, Facebook, Moodle, or even DVD. This resource is fast, (relatively) easy, and free (up to a certain point).
2.
SoundCloud
: Share your sounds (e.g., music, interviews, language, appropriate noises, etc.) on SoundCloud and have access to the largest community of artists, bands, news organizations, podcasters, etc. This site lets you share your podcasts or your students' podcasts, follow your favorite organizations or news agencies, listen to audio books, and find wonderful historical gems. You can search by theme: books, learning, comedy, news, arts, or business. Try adding a SoundCloud audio link or ask students to create a SoundCloud creation to spice up your online modules.
3.
Diigo
: This web-based research tool will transform the way your search and gather information. Diigo allows you make annotations, highlights, and sticky notes for the web. (You can make these annotations private or give access to specific people/groups/classes). This is referred to as social bookmarking: as you read on the web, instead of just bookmarking with your browser's bookmarking tool, you can highlight portions of webpages that are of particular interest to you.
You can also attach sticky notes to specific parts of the pages and then categorize your notes based on theme--this is called tagging. Then your Diigo highlights and sticky notes will remain on the pages; whenever you return to the original webpage your highlights and sticky notes will be there. There is also an educator account too! You can use Diigo on any web browser and even on an iPad.
Keep following our blog for upcoming EdTech tips!
Or follow the #EdTech hashtag on our
Twitter
feed to get more great Educational Technology news and information.
By
on February 27, 2013 12:51 PM
Article by Jessica K. Parker, Assistant Professor
What's one of the best things about living in the digital era? With access to the Internet, we can all be authors! This wasn't always the case. I grew up a consumer and I watched TV and listened to the radio. The only things I created were mixed tapes and video recordings of athletic events. Today, youth grow up as both consumers and producers. Why not capitalize on this by having students create media texts! Here are three powerful tools that students can use to author their own content and demonstrate understanding.
Storybird: Storybird is an online collaborative storytelling tool that gives users the ability to read, create, and share books online using original art and their own writing ideas. Students can make visual stories with artwork from illustrators and animators around the world! Storybird can inspire anyone to turn images into narratives. Want to learn more? Here is a digital handout on Storybird designed by School of Education Master's students, Kristina Beltz and Carol Wise.

Capzles: Curate your own multimedia presentation with images, audio, and video with Capzles! Dr. Carlos Ayala is using Capzles to have his students discuss important historical events in education.

Jing: Use Jing to take free screenshots or make screencasts. Have credential students annotate aspects of student work or images of their classroom walls. Have math students talk through their process of solving a problem by recording their own computer screen. Give directions for homework by annotating the document using Jing. You will need to download the software, and Jing saves all your work to your computer. I attached my own example of an annotated Yoda!
By
on February 5, 2013 10:50 AM
Congratulations to School of Education Assistant Professor Megan Taylor for recently being accepted as a 2013 STaR Fellow! The Service, Teaching and Research (STaR) Project is an induction program for recent doctoral graduates in mathematics education. The program, funded by the National Science Foundation, is a 12-month experience that networks early career mathematics educators (in the first or second year of their first academic appointment). The Program focuses on three themes: research, teaching and service as well as leadership development To be eligible for this program you must have your doctorate in mathematics education and be in your first or second year of tenure track at an institution of higher education in the U.S. As a STaR Fellow, Megan will have the opportunity to attend a week-long Park City Mathematics Institute this summer, get extra support as she continues her research agenda and collaborate with a strong cohort of other mathematics faculty to strengthen her teaching practice.
Megan Taylor is the newest faculty member in the Curriculum Studies and Secondary Education department and the Single Subject Credential Program here at Sonoma State. Her research focuses on secondary mathematics and teacher education. Megan has taught 6th-12th grade for twelve years and believes that in order to improve public mathematics education in the U.S., improvements on teacher education are necessary. Her recent work investigates how mathematics teachers use textbooks and explores ways they can be do it more effectively to improve classroom learning.
By
on January 16, 2013 12:25 PM
The teachers at Mary Collins School in Petaluma are dedicated to teaching as a profession, one which mentors new teachers and fosters professional growth for experienced ones through collaboration, research and study. Each semester the Multiple Subject Credential Program places teacher candidates at Mary Collins to gain valuable clinical experience from their staff of expert mentor teachers and the guidance from School of Education faculty supervisors and gain direct experience working with children in the elementary classroom.

In step with this belief that a continual learning process is key for professional growth, Mary Collins teachers host an annual Symposium on topics related to curriculum, teaching and learning. The Symposium is not just for their own staff but is open to educators in the North Bay community. Motivated by the belief that parents are key partners in student learning, they include a parent night in the Symposium schedule so parents can listen to presentations by the guest speakers and discuss these topics too.
This year will mark the 11th time they have hosted the Annual Mary Collins Symposium, which will take place on Saturday, January 26, 2013 and features presenters Dr. Vivian Vasquez and Dr. Patrick Callahan.

Dr. Callahan will focus on the changed expectations for mathematics instruction with the Common Core Standards, specifically two of the mathematical practices: "Constructing Viable Arguments and Critiquing the Reasoning of Others" and "Reason Abstractly and Concretely" and Dr. Vasquez will focus on critical literacy across the curriculum--specifically: critical literacy and technology-- and place based pedagogy.

Registration is $25 to attend the event, which includes lunch. Registration is online at http://www.brownpapertickets.com/event/308125

This a wonderful opportunity to network with teachers and educators from all across Sonoma County.
By
on November 26, 2012 2:33 PM
Imagine a classroom where middle school students learn geospatial awareness by taking a virtual tour of the moon, or a lesson where special education kids improve their vocabulary with Garage Band. These are just a couple examples of projects that will be featured at the Teacher Technology Showcase this Thursday at Sonoma State University. At the Showcase, twenty four pre-service and recently credentialed teachers will demonstrate lessons that they have created to help build student engagement and support student learning.

School of Education Assistant Professor Jessica Parker designed the event, which provides beginning teachers the chance to share creative ideas for ways they plan to use new media tools in classroom experiences. Dr. Parker, who teaches educational technology at SSU, notes that the focus of the event is not just on the technological tools the teachers are employing, but also on the content objectives as well; how are they creating a better learning environment for students through technology integration. At the showcase, presenters will have the opportunity to converse with experienced teachers and administrators from local schools, graduate students and faculty about the lessons they designed.

Presentations will include examples of lessons built for mobile devices, the use of web based collaboration tools, video screencasts for flipped classrooms, wikis and more. The presenters come from a range of teaching environments and student age groups, from early education, elementary, secondary, educational leadership and special education, and they will provide examples of for kindergarten through senior year of high school and beyond.

This is the second year that the SSU School of Education is hosting the Showcase, which this year has support from Google, KQED and Edutopia. The event will take place on Thursday, November 29, 5:00-7:00 PM in the Student Union Multipurpose Room and is free and open to the community. (Please note that parking on campus is $2.50).

Can't make it to the event? Follow us on Twitter for highlights: @educationSSU #ssuedtech.

By
on September 5, 2012 2:16 PM
As part of Sonoma State University's ongoing effort to improve student learning for all, the School of Education is launching its first Tech Infusion Challenge. The Tech Infusion Challenge is a project sponsored by the CSU Digital Learning Ambassadors Program and the Google Education Division.
School of Education students and a faculty partner are invited to design a lesson in mathematics, science or language arts that infuses technology in teaching based on a lesson the student observed at Sonoma State. The best lesson selected and re-designed will be awarded $600.
Consider a lesson that you observed at SSU and how it might be improved.
Invite a faculty member to be a partner in redesigning the lesson.
Prepare an alternative lesson that infuses technology to help convey subject content and skills. Work collaboratively.
Four workshops will be offered throughout the semester to assist with your technology planning and implementation.
Submit your lesson (e.g., *video link, webpage, presentation) with any additional instructional materials that would be used by students (*video no longer than 10 minutes).
Each submission will be reviewed by a panel of faculty.
First Prize $600
Second Prize $400.
Partner teams must REGISTER by SEPTEMBER 25, 2012
Only the first 12 qualifying teams will be selected to participate. All team members will receive digital prizes for participating.
Registration and challenge guidelines can be found online at:
http://sonoma.edu/dlc/challenge.html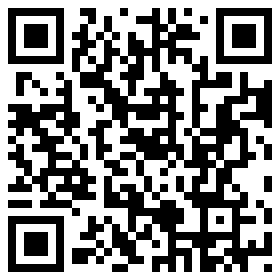 Submissions are due by Monday, November 26, 2012. Winners will be announced Friday, December 7, 2012. For more information contact Dr. Sandy Ayala, 707-664-2972 or ayalas@sonoma.edu