Literacy, Elementary, and Early Education Archives
By
on February 5, 2013 10:50 AM
Congratulations to School of Education Assistant Professor Megan Taylor for recently being accepted as a 2013 STaR Fellow! The Service, Teaching and Research (STaR) Project is an induction program for recent doctoral graduates in mathematics education. The program, funded by the National Science Foundation, is a 12-month experience that networks early career mathematics educators (in the first or second year of their first academic appointment). The Program focuses on three themes: research, teaching and service as well as leadership development To be eligible for this program you must have your doctorate in mathematics education and be in your first or second year of tenure track at an institution of higher education in the U.S. As a STaR Fellow, Megan will have the opportunity to attend a week-long Park City Mathematics Institute this summer, get extra support as she continues her research agenda and collaborate with a strong cohort of other mathematics faculty to strengthen her teaching practice.
Megan Taylor is the newest faculty member in the Curriculum Studies and Secondary Education department and the Single Subject Credential Program here at Sonoma State. Her research focuses on secondary mathematics and teacher education. Megan has taught 6th-12th grade for twelve years and believes that in order to improve public mathematics education in the U.S., improvements on teacher education are necessary. Her recent work investigates how mathematics teachers use textbooks and explores ways they can be do it more effectively to improve classroom learning.
By
on January 16, 2013 12:25 PM
The teachers at Mary Collins School in Petaluma are dedicated to teaching as a profession, one which mentors new teachers and fosters professional growth for experienced ones through collaboration, research and study. Each semester the Multiple Subject Credential Program places teacher candidates at Mary Collins to gain valuable clinical experience from their staff of expert mentor teachers and the guidance from School of Education faculty supervisors and gain direct experience working with children in the elementary classroom.

In step with this belief that a continual learning process is key for professional growth, Mary Collins teachers host an annual Symposium on topics related to curriculum, teaching and learning. The Symposium is not just for their own staff but is open to educators in the North Bay community. Motivated by the belief that parents are key partners in student learning, they include a parent night in the Symposium schedule so parents can listen to presentations by the guest speakers and discuss these topics too.
This year will mark the 11th time they have hosted the Annual Mary Collins Symposium, which will take place on Saturday, January 26, 2013 and features presenters Dr. Vivian Vasquez and Dr. Patrick Callahan.

Dr. Callahan will focus on the changed expectations for mathematics instruction with the Common Core Standards, specifically two of the mathematical practices: "Constructing Viable Arguments and Critiquing the Reasoning of Others" and "Reason Abstractly and Concretely" and Dr. Vasquez will focus on critical literacy across the curriculum--specifically: critical literacy and technology-- and place based pedagogy.

Registration is $25 to attend the event, which includes lunch. Registration is online at http://www.brownpapertickets.com/event/308125

This a wonderful opportunity to network with teachers and educators from all across Sonoma County.
By
on December 19, 2012 5:14 PM
Person Theater's house was filled last week with people gathered to celebrate a new group of teachers who have completed their credential programs at Sonoma State. This group of students will move on to work as public school teachers in elementary, middle and high schools in California. Most have completed the program over the course of two or three semesters, including many hours of work in clinical practice, working with a mentor teacher and a university faculty supervisor to gain the important practical experience needed to begin their career as a teacher.

Dean of Education Carlos Ayala and President Ruben Arminana delivered opening remarks for the evening's celebration. Faculty from the School of Education's Credential Programs spoke, offering kind and supportive words to the students as they begin their teaching careers. A student speaker from each program offered remarks at the ceremony: Sarah Kremple, Yasha Mokaram and Jaime Alexander each spoke about their own experience in the program, and their passion for teaching.

In her address to the Multiple Subject Credential Candidates, Dr. Susan Campbell noted that this is an exceptional group of motivated teachers saying, "You have also taken your own students beyond their immediate worlds and shown them how to be active citizens in a humane democracy. With your guidance and leadership, your elementary students have cleaned up local creeks, sent letters to active military personnel, sent food and cards to needy families, started school recycling programs, and made scarves for residents in eldercare-all this within the umbrella of academic learning as they also learn how to read, write, research, and interact within school. You have changed the world and we are proud of you."

Dr. Viki Montera offered her congratulations to the group who completed the Education Specialist Credential Intern program, "who have earned their credential while also serving as full - time teachers in area schools." Dr. Montera acknowledged the tremendous effort that required, since these Special Education Interns "are responsible for their students' success at work while simultaneously being responsible for their success here at SSU. A balancing act and a remarkable feat."

Dr.
Karen Grady acknowledged how challenging it is to earn a credential in California, and offered words of advice to the beginning middle and high school teachers: "
Remember to be kind to adolescents. Even when it is hard to do, put the kids first" and stressed she the importance of maintaining a professional community, advising "...remember that you do not have to manage it all by yourself--the Lone Ranger is actually not a good metaphor for being a great teacher. Find like-minded colleagues, go to conferences, become members of your professional organizations. You will need to do this to be your best, to stay sane and healthy, and to keep growing."

The inspiring ceremony concluded with a slide show of photos of the teachers at their student teaching field sites, and a reception for the graduates and their guests.
By
on November 26, 2012 2:33 PM
Imagine a classroom where middle school students learn geospatial awareness by taking a virtual tour of the moon, or a lesson where special education kids improve their vocabulary with Garage Band. These are just a couple examples of projects that will be featured at the Teacher Technology Showcase this Thursday at Sonoma State University. At the Showcase, twenty four pre-service and recently credentialed teachers will demonstrate lessons that they have created to help build student engagement and support student learning.

School of Education Assistant Professor Jessica Parker designed the event, which provides beginning teachers the chance to share creative ideas for ways they plan to use new media tools in classroom experiences. Dr. Parker, who teaches educational technology at SSU, notes that the focus of the event is not just on the technological tools the teachers are employing, but also on the content objectives as well; how are they creating a better learning environment for students through technology integration. At the showcase, presenters will have the opportunity to converse with experienced teachers and administrators from local schools, graduate students and faculty about the lessons they designed.

Presentations will include examples of lessons built for mobile devices, the use of web based collaboration tools, video screencasts for flipped classrooms, wikis and more. The presenters come from a range of teaching environments and student age groups, from early education, elementary, secondary, educational leadership and special education, and they will provide examples of for kindergarten through senior year of high school and beyond.

This is the second year that the SSU School of Education is hosting the Showcase, which this year has support from Google, KQED and Edutopia. The event will take place on Thursday, November 29, 5:00-7:00 PM in the Student Union Multipurpose Room and is free and open to the community. (Please note that parking on campus is $2.50).

Can't make it to the event? Follow us on Twitter for highlights: @educationSSU #ssuedtech.

By
on October 24, 2012 1:42 PM
The School of Education will officially launch a new undergraduate major in Early Childhood Studies with lunch hour celebration of children, learning and play on the Stevenson Quad on Thursday, November 1, 11:00 AM - 1:00 PM. The new major will help prepare students to work or pursue graduate study in education, health and other professions that serve young children and their families, leading to better health and education outcomes as children grow into adulthood.
"Early investments in children help all youth, regardless of the barriers they may face, to increase their personal achievement, thus breaking the cycle of disadvantage that perpetuates inequalities in the United States," says Associate Professor Chiara Bacigalupa, faculty advisor for the Early Childhood Studies program.
"In order for these advantages to be realized, however, early childhood program need educated professional who understand the complexities of providing effective care and learning opportunities in today's diverse communities."
The major is a multi-disciplinary course of study will prepare students for a variety of career paths, including:
Infant, toddler and preschool teachers
Administrators of programs for young children and families
Professionals in health fields, including child life specialists
Pre-requisite work for the multiple subjects credential for elementary school teachers
Pre-requisite work for the special education teaching credential.
The November 1 launch celebration will include interactive exhibits from the Sonoma County Children's Museum, play-based learning activities and the chance to meet representatives from agencies in Sonoma County that offer support services to children and families.
By
on September 5, 2012 2:16 PM
As part of Sonoma State University's ongoing effort to improve student learning for all, the School of Education is launching its first Tech Infusion Challenge. The Tech Infusion Challenge is a project sponsored by the CSU Digital Learning Ambassadors Program and the Google Education Division.
School of Education students and a faculty partner are invited to design a lesson in mathematics, science or language arts that infuses technology in teaching based on a lesson the student observed at Sonoma State. The best lesson selected and re-designed will be awarded $600.
Consider a lesson that you observed at SSU and how it might be improved.
Invite a faculty member to be a partner in redesigning the lesson.
Prepare an alternative lesson that infuses technology to help convey subject content and skills. Work collaboratively.
Four workshops will be offered throughout the semester to assist with your technology planning and implementation.
Submit your lesson (e.g., *video link, webpage, presentation) with any additional instructional materials that would be used by students (*video no longer than 10 minutes).
Each submission will be reviewed by a panel of faculty.
First Prize $600
Second Prize $400.
Partner teams must REGISTER by SEPTEMBER 25, 2012
Only the first 12 qualifying teams will be selected to participate. All team members will receive digital prizes for participating.
Registration and challenge guidelines can be found online at:
http://sonoma.edu/dlc/challenge.html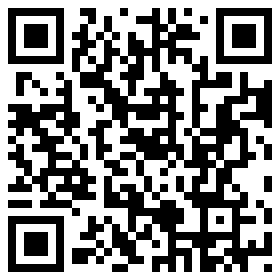 Submissions are due by Monday, November 26, 2012. Winners will be announced Friday, December 7, 2012. For more information contact Dr. Sandy Ayala, 707-664-2972 or ayalas@sonoma.edu

By
on August 31, 2012 12:41 PM
written by MaryAnn Nickel, Professor


Fifteen graduate students and 56 kids had an exciting two weeks of adventuring with reading and writing at the Summer Academy held on the Roseland Elementary School campus. The Academy ran from July 9th through July 20th. Guest readers shared their favorite books to close each day. Children worked in a small groups with two or three graduate teachers selecting books to read from a wonderful collection of rich multicultural children's literature and authoring an original story or non-fiction piece to be published in the Sonoma State University's Academy 2012's annual Academy Magazine. At the SSU Author's Tea in the fall, students and their families will come to campus to receive their copy of the magazine. For many it is their first time on a college campus.
The Academy is a supervised practicum for Reading certificate and Specialist candidates. Using a Reading and Writing Workshop format, candidates work with students from 2nd to 9th grades under the supervision of and in collaboration with faculty and Specialist candidates. An emphasis is placed on assessing the strengths of readers and writers from all levels and ages with an obligation to inform the students of what they can do well. Informal assessments and planned instruction utilizes learners' strengths in order to address their needs. Candidates participate in professional conferences and write reports in which they summarize and critique assessment findings. Opportunities are available for candidates to work with beginning readers, struggling readers at different levels, English language learners, and successful readers and writers.
Academy Philosophy
Language is learned through its functional use. As our students engage in purposeful literacy experiences they learn language, learn about language, and learn through language (M.A.K. Halliday). Literacy is a dynamic and multidimensional human process that enables individuals to express, communicate, and reflect on their experiences and their potential next steps. Reading and writing involve constructive strategies of communicating, composing, and meaning making. Language and literacy vary according to regional, historical, social, cultural, political, and economic influences; these and other factors must be interrogated and taken into account when making instructional decisions. Teachers who understand the linguistic, cognitive, socio-cultural, and developmental dimensions of literacy in authentic contexts can better address students' next places to learn and roadblocks in language arts, reading and writing. The course focuses on assessing, planning, teaching and collaborating with fellow graduate candidates to best meet the needs of readers and writers at all levels of skill and ability. The end goal is deep preparation of graduate students who will return to their classrooms and schools and become more successful literacy professionals and educators.
By
on May 7, 2012 12:37 PM
Congratulations to Windsor High School's Vineyard Academy and Oak Grove Elementary School's Primos programs for both receiving the 2012 Jack London Award for Educational Innovation. Each year this award is granted to one or more programs for their exemplary and innovative contributions to education in a Sonoma County Public School Because of their originality, creativity, and their ability to engage children and the community, these exciting programs deserve public recognition.
This year the honor in the elementary school category goes to the Primos program at Oak Grove Elementary School in the Oak Grove School District in NW Santa Rosa. Program coordinator Nancy Saylor designed it after a big brother mentorship model, to provide support for kids who are learning English. The mentors provide a little extra help at school and and a lot of encouragement. To find mentors, Saylor started out by extending an invitation to some Oak Grove alumni who were enrolled in nearby El Molino High School, Those kids took on the role of primos, our cousins to the younger students. Their time together is characterized as playful and fun, a mix of homework help, games, and social events, all with the goal of helping these kids acquire academic skills and foster a desire in them to succeed.
The award to a secondary level program goes to Vineyard Academy at Windsor High, an interdisciplinary career track program combining culinary arts training, English, math, science and history. Students at Vineyard Academy see and experience the real world relevancy of these subjects as experience coursework in business building, economics and applied arts. The program works with community collaborations, and is supported by local businesses and organization partnerships, who provide not only resources but mentors for these students. Graduates of Vineyard Academy have a good foundation for building a career path in local tourism, including hospitality, winery and food businesses. Marie Ganister is the culinary instructor coordinating this program, but the strong collaborations include many teachers across the curriculum.
The Jack London Award program is now in its 25th year at Sonoma State University. Recipients of the award this year received a framed award certificate, two hardcover books by Jack London for their school library and a gift certificate for Copperfield's Books to purchase more reading material for their programs.
The Jack London Awards are sponsored by the California Faculty Association, The Sonoma County Educators Council CTA/NEA, The Sonoma County Office of Education, and the Sonoma State University Educational Leadership Institute, which is supported by Lozano Smith Attorneys at Law.
By
on April 23, 2012 9:53 AM
This week The School of Education celebrates alumni and local educators with annual Circle of Excellence Awards, and this year's recipient in the field of Early Childhood Education is Master's Degree Program Alumna Margaret Clark. Faculty in the Early Childhood program selected her for her exemplary scholarship.
Associate Professor Chiara Bacigalupa remarked that Clark's rigor and intellectual curiosity was evident from the start. She noted that "in her very first class in the program, she completed an excellent action research study on children's ideas about peace and then continued to build on that research as she continued her studies." During her time in the program, Clark also served as a research assistant for Dr. Bagigalupa. Clark's Master's thesis, entitled, Making Peace: A Creative Thesis Project defined the ways children are natural at making peace, and explored literature and projects that build on their inclinations to be peace makers, peace builders and peace keepers. As part of the project, Clark wrote a children's book, Making Peace, which she hopes to publish.
Her thesis and the research behind it garnered national attention this year when it was selected as the first place winner of the American Montessori Society's Outstanding Master's Thesis Award, one of two such awards given annually to exemplary graduate studies research in the field of Montessori methods and theory. Clark is now at UC Santa Cruz where she continues her research in peace education in the doctoral program there.
The School of Education Recognition and Awards Ceremony will be held on Wednesday, April 25, 5:00-6:30 pm. in the Cooperage at Sonoma State University and is a free event, open to the public. The Circle of Excellence Awards are generously sponsored by the Alumni Association of Sonoma State University. Click to view the invitation flyer.
By
on April 4, 2012 5:15 PM
The School of Education at Sonoma State University successfully completed its national and state accreditation review with a stellar performance that the university president described as "hitting a home run with the bases loaded." The School of Education prepares teachers and principals for the North Bay Region.
"These are a remarkable group of faculty and students," said Gerry Giordano, a professor in education management at the University of North Florida who was the head of the 13 member review panel which said the School had exceeded both state and national standards.
This includes all of the California Commission on Teacher Credentialing Program Standards for all of its programs and all six National Council of Accreditation for Teacher Education (NCATE) Standards.
Giordano said that the School stood out because of "the extraordinary faculty and students that it had recruited," "highly imaginative community-based programs," and a "culture in which candidates and faculty members interacted outside as well as inside university classrooms."
The team specifically commended School programs where social justice permeated every aspect of every program as evidenced by eloquent and inspiring testimonials that local teacher candidates provided.
The re-accreditation was extensive, said Carlos Ayala, interim Dean of the School of Education.
Since the fall of 2011, the expert panel had reviewed the School's website, an exhaustive repository of documentation for all of the teacher, counseling, school administrator and masters programs, sifting through evidence from the last three years of program implementation.
In order to verify the electronic reports and evidence, the expert team then visited campus. While at Sonoma State, they interviewed nearly 473 teachers, faculty, staff, students, mentor teachers, counselors, school principals, superintendents and community members; sifted through budgets, meeting minutes and assessment results; and visited Roseland Elementary School where School of Education prepared teachers, counselors and principals work.
Signficantly, the review panel did not find any "areas of concern" nor did they identify any "areas for improvement" in any of the programs and are proposing that the maximum accreditation period of seven years be awarded.
The panel specifically gave the School of Education four commendations in the following areas: teacher candidates completing programs learn to develop highly creative learning activities, learn to assess student learning, exhibit professional dispositions, and employ pedagogy aligned with state standards.
The review panel will present its findings to their respective governing boards for those boards to take final action in April for state and in October for the national review.
Article written by Jean Wasp, University Affairs